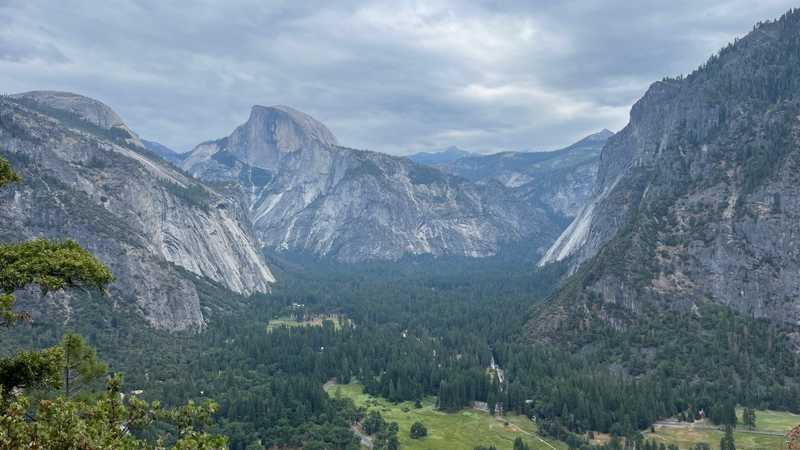 It was sort of disorienting seeing so many of my friends graduate from college this year. After three years of not focusing too much on school, I seemed to have forgotten the reason that everyone else my age was still taking classes until graduation pictures started flooding my Instagram feed last May.
As for me, 2022 was not very academic. After enrolling at UCLA as a nonresident student in Fall 2021, I decided to take time off while remaining in California to work towards qualifying for in-state tuition.
From January to September, I worked various odd programming jobs, continued messing around in crypto, bounced between LA and SF visiting friends, and did a lot of bumming around in the California wilderness.
In September, after emailing back-and-forth with the residence deputy for four months, meticulously tracking the number of days I spent out-of-state for an entire year, and sending hundreds of pages of banking and financial documents, my petition for California residence classification was finally approved, and I re-enrolled at UCLA this most recent fall quarter.
My expected graduation date is Spring 2024, and now that I have resident status, I don't plan on taking any more time off.
With that, this year truly feels like the end of one personal era — the work- and travel-oriented period of the past few years seeming to end now in a more enduring way than 2021's temporary return to school — and the genuine beginning (commencement?) of a new one. The next few years for me are looking to be quite different from the last few, and I'm excited for what's to come.
January – March
After spending three weeks in Pennsylvania for the winter holidays, I returned to California in early January.
Back in Los Angeles and once again no longer a full-time student, I made use of the extra time by starting a new contract gig with a decentralized finance protocol called Rari Capital, where I wrote code to connect the protocol's website to smart contracts on the Ethereum blockchain.
I generally stayed put in Los Angeles during these months. I'd already spent three weeks away from California over the winter holidays, and the limit to qualify for in-state tuition at UCLA was six weeks out-of-state, so I tried my best to limit my travel.
April – June
While I was in Pennsylvania for winter break, I'd grabbed coffee with Nimay, an alumnus of my high school who said he was planning on thru-hiking the Pacific Crest Trail starting in April.
I was briefly a Boy Scout in my younger days, and I have (generally) fond memories of the camping trips we did, so my interest was piqued. Moreover, the first 65% or so of the PCT is entirely within California, and going deep into the wilderness sounded like a great way to keep me far enough away from airports that I wouldn't be tempted to fly out of state.
I asked if I could join him (at least for the California section), and he said I could come along, so in April, I handed off my projects at Rari and made my way down to San Diego to start hiking.
Some off-trail lowlights include the (first? second?) crypto crash of the year in May and the winding down of Rari Capital, but to be honest I wasn't paying too close attention — maybe another benefit of being on trail during these months.
July – August
I hit PCT mile marker 1,671 (about 20 miles short of the California–Oregon border at mile 1,691 and about 1,000 miles short of the northern terminus at mile 2,650) before hopping off trail at the end of July.
It was a thrilling conclusion to my summer hiking season — on the way in, I summited Clouds Rest and Half Dome (seeing amazing panoramas of Yosemite Valley from thousands of feet above), and savored the views of Nevada and Vernal Falls from the Mist Trail.
After I arrived back in Yosemite Valley, I caught the YARTS bus to Fresno and then took a train to Los Angeles where I met up with my parents, who had flown out west to move Hanson into his new apartment near USC for his third year. I spent a few days in LA before flying east to run in my high school cross country team's annual alumni meet, where it was great to see all of my close Pennsylvania friends again.
September – December
During an office hour last quarter, one of my math professors was hyping up complex analysis, saying something along the lines of how it was a "pinnacle of mathematical beauty and human intellectual achievement" or something like that, so I'm especially looking forward to working through the prerequisites next term and taking complex by the end of this academic year; it seems like it could be a fitting Kilimanjaro after the Whitney and Half Dome of basic algebra and real analysis.
Outside of classes, I mostly stayed in LA during fall quarter (besides a brief trip to San Diego and a Big Sur excursion with the Backpacking Club over one of the long weekends), and like last year, my parents came out to Southern California for Thanksgiving. So my main travel this quarter was my return east for the holidays: after classes concluded, I flew to New York and crashed with my high school friends Matt and Sam and their roommate Pat (who's actually a friend from elementary school!) for a few days, before heading back to the Philadelphia suburbs to spend time with family.
2023
The last four years have been an amazing adventure: leaving school, moving to San Francisco, immersing myself in the startup scene, making new friends, visiting old ones, and generally traveling and staying on the move. I was immensely fortunate to be well-positioned going into the pandemic — out of college and working a software engineering job — and to have stayed mostly healthy throughout the height of the coronavirus. As tech went remote, I enjoyed the opportunity to spread my wings beyond California and try out living in Montana, New York City, and Seattle, and with my savings from my employment between 2019 and 2021, I had a blast walking around in the wilderness for a significant chunk of 2022.
It's been interesting to see various decisions play out over the last few years, both my own and those of others. Aspiring founders with little more than an idea who I met when I first arrived in San Francisco in 2019 have since then founded companies now worth millions of dollars; dropped-out CS students I worked with are now leading teams, shipping mission-critical products, and sitting on significantly appreciated equity. The people I left behind in school have almost all graduated.
Moreover, while my path to starting something may not end up being as deliberate or focused as those of some of the founders (and future founders) I know, I don't think that my choices and experiences have been completely orthogonal to that end, either. Living in a bunch of different places has made me more comfortable with novelty and change, and has shown me that the world is much bigger place than I thought. Visiting friends, old and new, has shown me the importance of checking in on the people I care about and the fulfillment that comes from finding and working with people that I share core values with. Hiking the Pacific Crest Trail has made me scrappier and more independent; it taught me that if you walk 17 miles per day for 100 days, you'll walk 1,700 miles. Most of all, my experiences over these past four years have taught me how to make decisions for myself rather than copying those of others.
So for now, I'm focused on my classes, and the unique opportunity I have to engage in learning for learning's own sake. Much more lastingly so than last year, it's the commencement of a new chapter for me — a different sort of commencement than what many of my friends experienced last May, but still a commencement nonetheless — and I'm looking forward to the year to come.