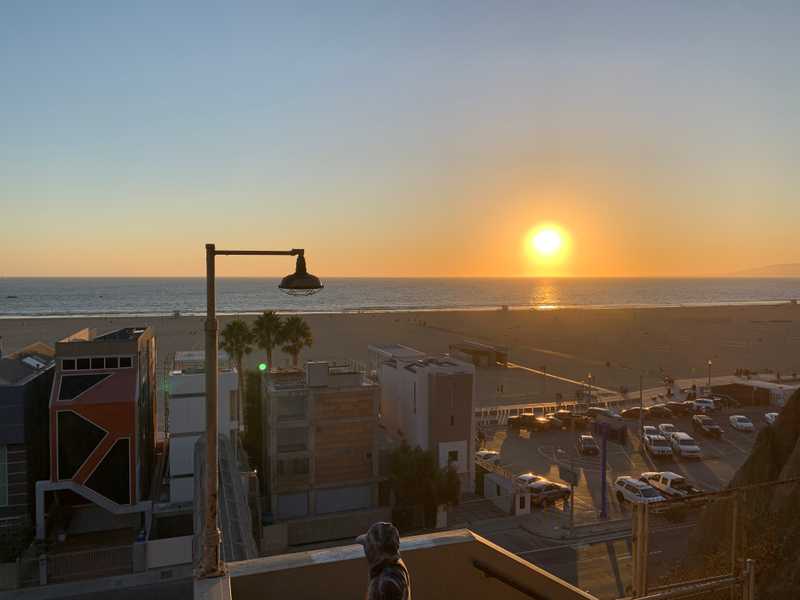 After a cautious and isolated 2020, 2021 was a welcome step towards a more informed, less fearful approach to life.
I began the year with family in Pennsylvania, but after getting my jabs in March and April, I got to work making up for what I'd missed out on in the dark months of 2020.
From March to June, I worked at a startup in New York; from June to August, I learned about blockchain programming in Seattle; and in September, I moved to Los Angeles to return to school for UCLA's first quarter of in-person instruction since March 2020. Between time with friends in more familiar places (Ann Arbor, San Francisco, Denver), I had a chance to explore some new spots (Miami, State College, Muskegon), too.
Throughout it all, I'm thankful to have remained healthy and to have had the support of amazing colleagues, friends, and family. While we're not fully out of the pandemic woods yet, 2021 managed to be a fulfilling, fruitful year, and I'll look back on it fondly as I look forward to 2022.
January – March
I returned to the Philadelphia suburbs in late 2020 to spend the holidays with family. As midnight struck on January 1st, I watched New Year's fireworks from the parking lot of the Blue Bell Wawa.
I stayed close to home and generally did things outdoors in these pre-vaccine months. In doing so, I was also glad to be able to experience a lot of natural beauty nearby that I'd previously overlooked: Wissahickon Valley Park, the Lehigh Valley, the mountains around State College, and Shenandoah.
March – June
June – August
I received a small grant from the Ethereum Foundation to learn more about and contribute to blockchain projects over the summer in Seattle (thanks Brian for putting it together!), so after my internship in New York ended, I decided to make a quick stop in Michigan (since it was on the way to Washington) to visit a few friends from freshman year.
Also, my investment adviser registration was finally approved by the SEC in July, eight months after I originally began the process.
August – September
Ode To Paying No Rent Last Month

The couch in New York was barely five feet wide,
stuffed into a tiny Nolita apartment.
So I enjoyed a little luxury,
a queen-sized air mattress instead
that turned the living room into a bounce house.

I dreamt sweet dreams in Boston,
where I slept on a three-piece sectional.
Its brown segments, stuck together
like pieces of milk chocolate
wrapped by a silver plush blanket.

In San Francisco the couch was mid-century modern:
aspirationally suave and sophisticated.
It stretched across the room,
with seating for ten,
in a group house of startup entrepreneurs.

In State College, Pennsylvania, I was one of perhaps hundreds
to have rested on that tattered red sofa.
Well-worn, well-lived, like the memories
we reminisced upon, cherished stories
of times gone by.
Besides visiting colleges, I also returned to Pennsylvania for the first time since June to run in my high school cross country team's alumni meet. I've never missed it since I graduated (other than last year's COVID-induced cancellation), and I'm happy I kept the streak alive for another year.
September – December
On going back to school
853 words
When I wrote about leaving school in 2019, I talked about college as a way to get a sort of "broader perspective" than the one easily accessible to me as a non-student/software engineer in San Francisco. In my 2020 year in review, I explained how I felt that my experience in the workforce showed me that if I did go back to school, I could probably study whatever I wanted and lean on my previous experience when it came to the job search.
In various degrees, both of these ideas have shaped my thinking in returning to school in 2021.
A year after 2020, I have more confidence that my work and life experience have given me a solid license to approach college in a more freeform, relaxed way — and I have a better understanding of how unique this opportunity is.
And similar to 2019, returning to college is still partly about broadening my personal perspective, albeit less so in a rigid academic sense. In 2019, I imagined my return to studies as being more intentional and deliberate (e.g. I'd study a formal liberal arts curriculum). In defense of the real world, though, I think it already "broadens perspectives" in a way that's tough to match with a strict curriculum. Instead, at this point, I think I can trust my curiosity enough to point me in worthwhile directions without an external structure dictating what a "good" college experience should look like.
---
College is timeful in its own way, too, though — I'm still not much older than my peers, I still don't mind living in the dorms, and I have no other real responsibilities or commitments. I'm having fun — and I only got a year of it before leaving the first time.
There's merit to both sides of this argument, and although I plan to focus on school for now, I don't think it has to be an either-or, either. Rather than a single-minded focus on school or work as I've done in the past, I'm also hoping to strike a healthier balance between my in-class and out-of-class activities, with a bit of accumulated wisdom re: the experience of sacrificing one for the other.
It's also been nice that my brother and I are now both based here in LA. I crashed at his place at USC a few times this fall and we went camping together in the San Gabriels after finals. For the week of Thanksgiving, our parents came out west to save us the hassle and expense of a Wednesday-afternoon-to-Sunday-night transcontinental roundtrip back to Philly. It was our first Thanksgiving away from Pennsylvania in over a decade, and I wonder whether it will be the first of many such family Thanksgivings here in the Golden State.
2022
I'm also hoping we can continue to travel and see each other safely in 2022. It was wonderful to meet and see so many of you this year in-person.
My best wishes for your health and happiness in the new year.