The University of Michigan's Regular Decision deadline is fast approaching — February 1, 2021.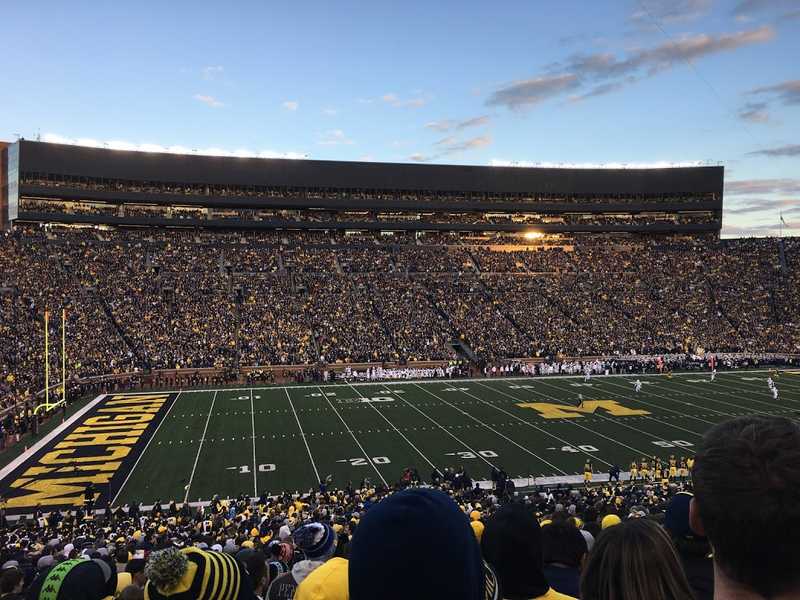 I'm a current first-year at Michigan (prospective computer science major in the College of Engineering) just back from my very first semester, and it's surreal to see the Class of 2019 (2023?) already applying to college. In complete honesty, it's also somewhat relieving — the college process was a lot of work, and (while it was debatably an amazing catalyst for personal introspection), I'm not sure if I'd be able to do it again!
I had the good fortune to know a lot of alumni from my high school who were able to provide me valuable guidance and insight into their schools throughout the application process, and I wanted to pay their advice forward by sharing some of the experiences I had applying to and now attending the University of Michigan with those who are in the midst of the process right now.
"Arts and Sciences" vs. Engineering
Most larger research universities (think UC Berkeley, UVA, UPenn, etc.) differentiate between their "arts and sciences" school and their "engineering" school. Michigan does the same — our "arts and sciences" school is the College of Literature, Science, and the Arts (generally referred to as "LSA") and our engineering school is the College of Engineering. Michigan is also home to at least 12 other undergraduate schools, but most of the questions I've gotten have been about LSA and Engineering, so we'll focus on them for now (if you're interested in business, scroll down for Ross).
Requirements
The key difference between LSA and Engineering are their core requirements.
LSA
In LSA, you're required to fulfill the distribution requirement, which consists of about two or three classes (the requirement is credit-based, not class-based) each in "Natural Science" (think chemistry, physics, etc.), "Social Science" (psychology and economics fall under this requirement) and "Humanities" (for example, philosophy and history). You also need to have at least fourth-semester proficiency in a foreign language, which is tested at orientation via a placement exam. There are a few other LSA requirements (writing, race and ethnicity, quantitative reasoning) too, but the requirements outlined in detail above are the ones that students generally find most influential in their choice of school.
Engineering
In the College of Engineering, you're required to take two terms of physics, chemistry, and mathematics, up to multivariable calculus and differential equations (i.e. Calculus 3 and 4). You also have to take around 12-16 credits (depending on your major) of "intellectual breadth" courses, which is flexible and can be fulfilled by pretty much any non-math/engineering course.
Majors
LSA
The College of LSA offers over 85 undergraduate majors and over 100 minors, spanning everything from French to neuroscience.
Engineering
The College of Engineering offers 17 undergraduate majors — the standard engineering fields, as well as computer science and data science (these two programs are offered through both LSA and Engineering — more on that below). As a student in Engineering, you're still able to pursue a minor in LSA, but not a second major in LSA.
CS/Data Science
The computer science and data science majors are unique in that they are offered through both LSA and Engineering. For the most part, employer perception of the two degrees are the same — on my resume, I say I'm majoring in CS at the University of Michigan, not the University of Michigan College of Engineering, and I think that's how most people present themselves.
The choice of school mostly comes down to what you want to do — if you're interested in the more hard-science type classes of Engineering, apply to Engineering, and if you're thinking about doing a double major in a different field (like Spanish or History), apply to LSA.
Double Majors
If you're thinking about double majoring, note that if you're in Engineering, you can only double major with other engineering disciplines (for example, CS and mechanical engineering) and if you're in LSA, you can only double major with LSA programs.
If you really, really want to double major, though, there is a workaround — you can pursue a joint degree from both schools. However, you can't apply to that until at least the end of your first year — you'll need to choose one of LSA or Engineering for your freshman application (see below for the Ross School of Business, though).
"Applying" to a Major
Unlike schools like UC Berkeley, the idea of "applying" to a major doesn't exist at Michigan. If you've fulfilled the prerequisites, you can schedule an appointment, sign a form, and become declared.
There are a few notable exceptions, like our Philosophy, Politics, and Economics major, the Ross School of Business, the School of Information, and the Ford School of Public Policy, but besides Ross, the rest are all programs you apply to once you are a student at the University.
AP Credit
LSA and Engineering apply AP credit in different ways, which can affect how long it takes for you to graduate and what classes you can take your first year.
LSA
In LSA, AP credits help you reach the minimum 120 credits required for an LSA degree, but don't apply to distribution, making it a bit more difficult to graduate early. One notable exception is foreign language AP credit, which can be applied towards the language requirement (for example, a 4+ on AP Spanish fulfills the requirement). Other than that, though, if you're in LSA, plan on staying for four years.
Engineering
The College of Engineering allows you to apply AP credit to the core requirements — so if you're coming in with good scores on AP Calculus, AP Chemistry, and AP Physics, you'll be in a really good spot to graduate early or with a few minors (note that AP CS A and AP CS Principles do not count for our introductory programming class, EECS 183/ENGR 101 — if you'd like to skip it, you'll need to do this diagnostic project and fill out this form). Engineering also lets you apply AP credit to the intellectual breadth requirement, meaning that if you took a lot of non-science AP classes in high school too, for your first few terms, you can take whatever classes you want without thinking about requirements (which can be a lot of fun!).
Note: Michigan charges upper-division tuition once you have over 55 credits. Depending on whether you're in-state or out-of-state and which college you're in, that could mean an extra $1000 to $3000 in yearly tuition expenses. As a result, in the second semester of my freshman year, I ended up emailing the registrar and zeroing my AP Macroeconomics credit (which doesn't count for ECON 102) to stay under the limit (I also bought an iPhone XR, but that's unrelated). Something to keep in mind!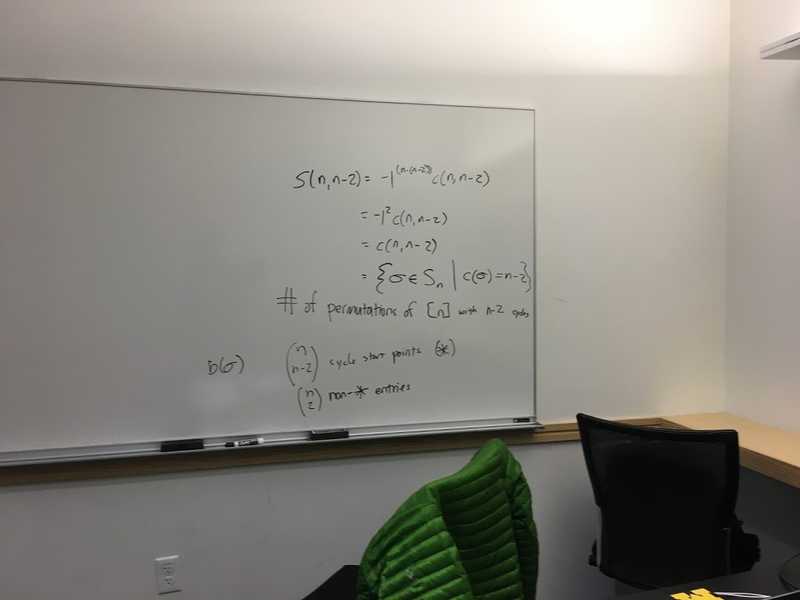 Ross School of Business
Michigan recently ramped up its Ross preferred admission pipeline, meaning that Ross has been accepting the majority of its ~500 student cohort right out of high school, rather than during freshman year as it did in the past. So, if you're interested in business, it's in your best interest to apply as a high school senior.
Ross students generally apply through LSA, selecting "preferred admission to Ross" in the application. LSA decisions come out first, and if you're admitted, you'll hear back from Ross afterwards.
Ross admissions is highly selective — arguably the most selective school on campus. If you don't get in, there are still many opportunities to pursue business. You can minor in business or entrepreneurship and take Ross classes, and join the many business clubs on campus. You could also re-apply freshman year, but the prevailing impression is that Ross admissions discourages this. Unfortunately, that means if you're dead-set on business, you may want to choose a different undergraduate institution.
Business Dual Degree
While most Ross applicants apply via LSA, some apply to dual-degree programs such as the Engineering/BBA dual degree. These are intensive programs and require you to complete the requirements for a BBA as well as your chosen second degree. For instance, the Engineering/BBA dual degree requires 150 credits. Most single degrees at Michigan require about 120 credits, so if you're not coming in with AP credit, that's a lot. If you take 18 credits per term (the maximum amount of credits you're allowed to take), you'll need at least nine semesters or four and a half years to complete your program — so think carefully before you choose this route.
For a more optimistic take, a combination like BBA/Engineering CS looks great to recruiters if you're looking for an internship, and you can always drop one of the degrees if it happens to be too much.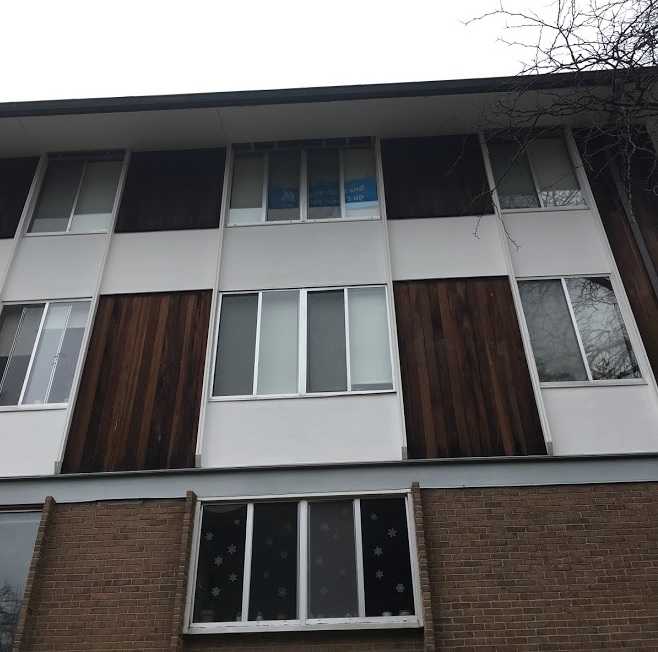 Housing
Dorms
Michigan's dorms are split into three major neighborhoods: Central Campus, the Hill, and North Campus. Central Campus and the Hill are pretty close together.
On the other hand, North Campus is a completely separate campus, about two miles away from Central Campus. Even if you're an engineer, as a first-year you'll probably be taking only one or two classes there, and the commute can be long — the general advice is to allot 30 minutes between classes on Central and North to ensure you can get there on time.
One of the questions on the housing application concerns the two residence halls on North, Bursley and Baits. In my opinion, Bursley is better than Baits (Bursley has the dining hall; Baits is the last stop on the Bursley-Baits bus route), but regardless, my advice for most people — especially if you're in LSA or Ross — is try to get out as soon as you can. The Housing Waitlist is a little-known option that opens up early in the year and is a good opportunity to get a new room early in the year somewhere on Central Campus or the Hill.
Living Communities
I wasn't aware of the different living communities available at Michigan when I applied, but they're a great way to meet like-minded people (and if you're smart about it, guarantee a great dorm location your first year).
You should research the different communities to see if you jive with them, as some of them have specific requirements (for instance, LSA Honors, which guarantees South Quad, makes you take certain honors classes; and Residential College, which guarantees East Quad, also has constraints).
Nonetheless, most theme communities are pretty low commitment and are housed in an amazing location. For example, East Quad is a great location, and if there's a theme community that's located there, don't be afraid to apply.
Further Questions
If you have any more questions about the application process, feel free to reach out to the Office of Undergraduate Admission or search the University of Michigan subreddit — someone else probably has had the same question as you!
With that, I wish best of luck to the Class of 2019 with applications. Cherish these last few months of high school, and hope to see you as members of the Class of 2023!