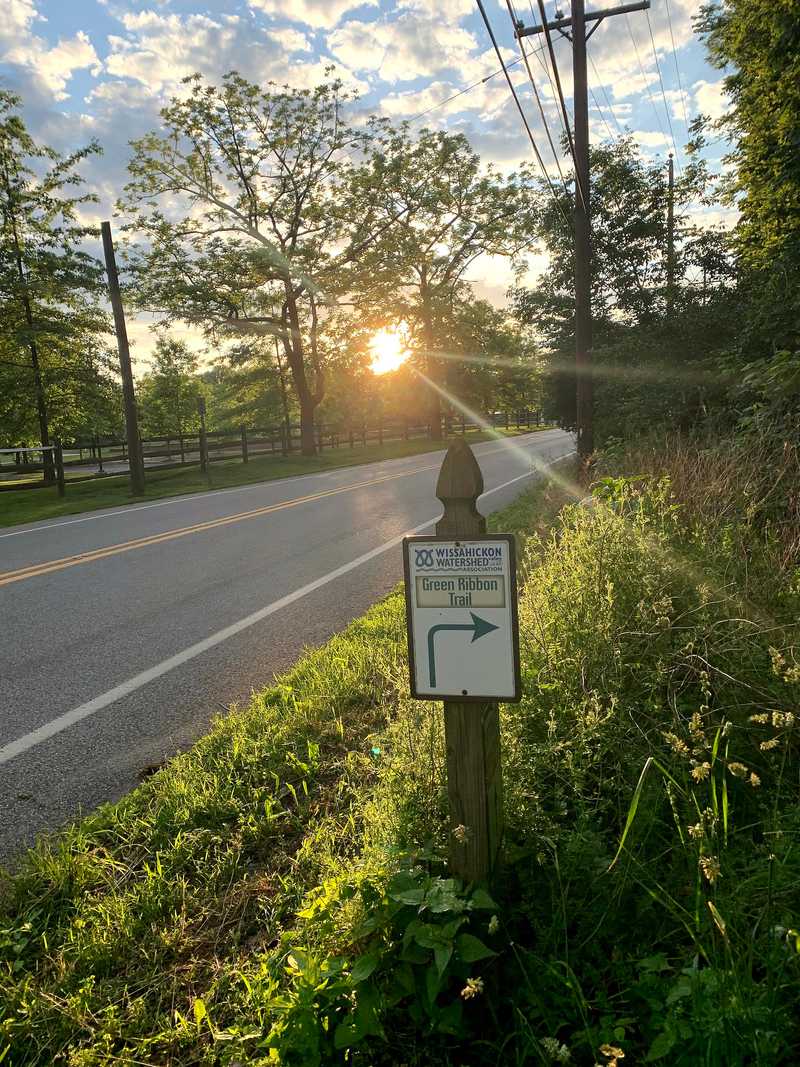 For all of middle and high school, I was a member of the cross country and track teams. I ran six days a week, year-round throughout my suburban Pennsylvania town. Surrounded by a delicate balance of encroaching strip-mall development and vibrant temperate forest, I made my closest friends and formed my most vivid memories, working hard to achieve personal bests which I will remember for the rest of my life.
When I arrived in Ann Arbor for college last September, like many first-years, I was unsure of my place. I had been able to develop a healthy balance between athletics and academics in high school, but I elected to take a challenging first semester at my freshman orientation. With the natural increase in academic demands that an institution of higher learning entails, there was an undeniable expectation that academics here would be more difficult than in high school.
Not looking to leave the athletic part of my life behind, though, I became a dues-paying member of the university running club. Once or twice a week, when I could find the time, I'd run the streets of Ann Arbor with a few other members, looping around the stadium before swinging by the Huron River. In November, I even competed at an intercollegiate club cross-country meet in Lexington, Kentucky, a six-hour drive from Ann Arbor, where I saw one of my old high school teammates.
He was attending the state school at home, and he had joined the running club there. In high school, his personal best in the mile was about seven seconds faster than mine, and we trained together during track practice. At the meet, we both ran the open 8K, a distance just under five miles. Although he certainly wasn't as fit as he used to be, I still finished almost two minutes behind him. After the race, we talked about summer internships, and he commented on how slow I'd become.
---
I debuted on the seventh-grade track team as a sprinter, but most of my friends were on the distance squad, so one hot May afternoon, bored of turning left over and over again, I decided to run with them.
"Make sure you grab your wallet!" yelled one of my friends, to no one in particular, as another ran inside the locker room.
Unsure what was going on, I followed my friend on what he called his "favorite workout" — a distance run. We ran on concrete sidewalk — passing cars and homes, darting across the street without any regard for passing traffic, struggling up a huge hill and then cruising down the other side — for about one and a half miles, eventually arriving at the main street of our town, a suburban community about twenty miles north of Philadelphia. Passing our favorite local restaurants and businesses, I was led to Rita's Italian Ice — a regional favorite which sold what we in the Philadelphia metro area call "water ice," not "Italian Ice." A few of the guys, still panting from the run, were already ordering. Why not?, I thought.
"Can you spot me?" I asked my friend.
Dripping with sweat, I cradled the cool cup in my hand as the mango-flavored water ice glistened in the high spring sun, carefully digging my spoon in the cup and scooping a small mouthful. The frozen delight melted on my palate, releasing a burst of sweet, tropical refreshment — perhaps artificial, but very real to me.
"Do you do this often?" I asked.
"Yeah, Coach has no idea!" laughed my friend.
I had discovered my new favorite workout.
Later that week, my family and I dined at one of the restaurants down the street, and afterwards, we stopped by Rita's for dessert. I ordered a mango ice, hoping for the same feeling, but, already full from dinner, simply felt sick from the sugar.
---
There was always a certain allure in running to Rita's during practice in middle school, but high school cross country was different. Upperclassmen talked about which schools we needed to beat — Cheltenham and Upper Dublin — what times they needed to achieve — sub-18 for the 5K — and how far they were running that weekend — about ten miles. Fresh out of eighth grade, I didn't even know my cross-country personal best or the names of half the schools we ran against.
In this new milieu, I truly started to care about competition — and consequently, personal improvement — for the first time. Every time I chose to treat myself to water ice, our rivals were getting better, and I learned how to tell a genuinely good mile time from one that was just decent. Our distance runs were expected to be longer, and one and a half miles out and back wouldn't cut it anymore. It was too dangerous to run as far as we needed to on the roads though, so we started taking to the trails.
I had heard vaguely about a long-distance trail that paralleled the Wissahickon Creek — the namesake of my high school — before, but it was a late fall afternoon in high-school cross country when I ran on it for the first time. My upperclassmen teammates showed me the faded stone marker — hidden at the end of a small spur off the main thoroughfare that led to my school — that indicated the entrance to the path. As the trail meandered between the left and right bank of the waterway, we bounded over concrete stepping stones clogged with driftwood, and glided over muddy twists and turns. Above, the sky turned orange, barely peeking through the broad leaves of the thick, deciduous canopy above. Suddenly, the serene forest gave way to a busy suburban road, and we stopped. Across the street stood the modern athletic facilities of the prep school in the next town over, where the well-heeled of my community sent their children. I was amazed — I had only ever traveled here by car before. This thought lingered in my mind as we turned around and made our way back to school.
The trail soon became a regular haunt, and I developed favorite routes which I'd run over and over again — a three-mile loop around the local college; a five-mile loop ending at the grocery store; a ten-mile loop circling around my high school — and that meant exactly ten. I was very particular about the distances — 9.8 wouldn't cut it, and I'd add a tenth on my next trip out to get a complete ten on the way back.
Running these routes time and time again, my sense of direction became more and more automatic, and I found solace in the mindless solitude of these runs. They offered a time to meditate, and when I was not actively exploring the physical world, I often let my thoughts run free, taking the time to explore my dreams, values, and self. Who am I? What do I want? Why do I think this? Other times, the trail would provide a beautiful opportunity to simply not think about anything at all. Left, right, left, right, rock, stick, mud, left, right, left, root, right.
These long natural meditations quickly fulfilled their initial purpose in improving my track times, and despite the continued obligations of competition, running on the trail soon became an experience wholly disconnected from the hustle and bustle of modern high school life, and a cathartic release.
Every so often, too, maybe during an off week, I'd run simply for the sake of exploration — to see how far I could go, and to perhaps get that same feeling as that very first time. Although this exploration was infrequent, I still relished the discoveries — there was still a certain wonder in reaching the trailhead for the first time, six miles north of the usual entrance, ensconced behind a swinging metal gate in the back of a park maintained by an adjacent township; or squeezing into the poorly-barricaded shortcut to the trail that went over the train tracks, where I could watch passing commuters zip by on the northbound afternoon train, returning from their corporate jobs in Philadelphia.
---
My last home track meet as a high school athlete was on the first Thursday of May. It was an evening meet, and the biggest home meet of the season. Our coach had invited multiple schools, the track parents' association had organized a bountiful snack stand, and the sun was beginning to hide behind the large, dark trees that divided the lower athletic campus from the track stadium. The air was cooling and the golden sunset reflected off the stands.
In the years I had been running track, this annual event had become my favorite meet of the season. In my reveries on the trail, when the most salient reason that I had even began running on the trail gurgled to the surface of my mind — improvement — this was the meet that stood in for every competition. I'd replay myself running in the Trojan Track Classic, achieving a personal best under the bright lights of my home stadium. Now, there was a certain urgency and intensity in this last opportunity to earn greatness through my training — the culmination of years of running on the trail.
I stood near the start line in my lucky striped racing shorts, the light breeze gently ruffling my white jersey reading "Wissahickon Trojans" — letters that I had represented for four years. I looked around and saw familiar faces: my own teammates, but also the rivals that I had gotten to know well over the years — athletes from area schools that I'd run track with season after season, who I'd battled with time after time in the last hundred meters of a race, and with whom I shared a mutual respect. My classmates, the people who I'd seen in the hallways for the past four years, watched from the stands and stood behind the fence that divided the spectators from athletes. In just a few moments, I was going to race the 1600 meter run — a distance equivalent to exactly four laps on the track, and about nine meters shy of a full mile. It was one of my favorite events — a perfect combination of speed and distance, with a little bit of strategy mixed in, too: start too fast, and you'll burn out, but start too slow, and you'll be stuck behind the leaders on the turns.
It was time. The starter called us over, and gave the instructions I could recite by heart.
"There will be two commands, 'runners set' and…"
I gazed around one more time. I saw the faces of the underclassmen who looked to me for training tips standing with their watches, ready to take my splits. The teammates I had practiced with for years stared expectantly at the starter. The sun continued to set.
The gun went off, and I bolted, resolving to stay with the top pack and remembering my workouts, where hundreds of miles on the trail had gotten my training time for quarters down to 69 seconds. To be training quarters in the 60s was to be flirting with greatness — four-minute milers trained at 60 flat. My legs felt free, and I extended my stride, the cool evening air rushing past. This will be my race, I told myself, it has to be. Dashing through the start after the first lap, one of the timers yelled "63!" I'd been going too fast — the adrenaline of the first lap often does that. I breathed deeply, and dug in for lap two. I needed to race smarter. 600 meters in, it was me and another racer, battling for the front, with the rest of the pack following closely behind. I knew this guy from a dual meet — he was tough. My heart beat faster, and I began to feel that curious pain that comes from full-body cardiovascular exertion, and that I often felt towards the latter half of my long runs on the trail. I was prepared, and it was time for some strategy — surge on the straights, and relax on the turns — if my opponent tried to pass on a turn, he'd have to run farther, and hopefully I could tire him out. I swept by in 2:18 for the 800 — right on the money pace-wise, but that meant my second lap was a bit too slow. This didn't bode well for the third lap — where runners usually die.
Psychologically, it's defeating — so close to the finish, yet not close enough to kick it all the way in. I dug deeper. My face turned to a grimace as I struggled to maintain my pace. My legs were burning, and my arms were growing weak, as if I'd been lifting weights. My mind was singularly focused on the now, and I couldn't hear my split as I dashed through the 1200 mark. This was it — the last 400 meters. I broke away from the pack — it was pure adrenaline fueling me now. As I rounded the last turn and made my way down the back stretch, I turned my eyes skyward, averting my gaze away from the finish. I couldn't slow down when I saw the line approaching — I had to follow through, past the end — like I always did on my trail runs — for the full one thousand, six hundred meters. In a final sprint, I took the win on my home turf. My time: 4:35.67 — a personal record.
---
Although the excitement — and imperative — of competition had vanished after this last meet, I still took to the trails six days a week: I knew it was a good habit, and I enjoyed it. Yet, no longer needing the routine consistency that had allowed me to successful competitor, I now had ample opportunity for exploration, and a curiosity that still lingered, albeit perhaps repressed, about what else was out there. Although I'd made it to the northern trailhead, I'd never gone more than six miles southward, just a bit past the private school which I'd reached the first time I'd been on the trail. The trail association claimed that the trail led all the way to Philadelphia — and in my mind, this had to be verified.
About a week before high school graduation, a friend and I decided to attempt the trek. We started at our usual trail entrance, six miles south of the trailhead and twenty miles north of the city. The first few miles were as we'd always done — we'd done this route together many times, and knew where exactly in the mud we'd twisted our ankles and where we needed to watch out for a wobbly stepping stone. As mile five turned to six and six turned to seven, the surroundings became new — but also stayed the same. The same earthy, distinctively Pennsylvanian creek aroma emanated from the bank, and the deciduous trees which we'd become so familiar with still lent their shade in the high summer sun. Yet, albeit slowly, changes were occurring.
The creek became wider, and almost could be a river in its own right. The trail, broad enough to accommodate only one or two people on our usual routes, widened, entered a park, and rose high above the banks. Initially solitary, we passed more and more people — strolling, walking their dogs, and enjoying the summer afternoon. At mile nine, legs weary already, even with eleven miles to go, we stopped at a cafe adjacent to the trail and bought lunch.
Soon, the trail, on the right bank, was running parallel to a highway, on the left bank. We passed more and more people. The humble creek flowed into the mighty Schuylkill River, and at mile fifteen or sixteen, we could see the outline of tall buildings in the distance. Yet, as we seemed to be getting closer and closer, the river would twist and turn one more time, and the skyline would be hidden once more. The hum of the city grew louder, and yellow sunlight glinted in the ripples in the river as it flowed steadily, inexorably towards the city. A hair after mile twenty-two, physically drained yet unboundedly exhilarated, we sprinted up the steps of the Museum of Art and turned around to savor a panoramic view of center city Philadelphia.
As the adrenaline rushed away, the profound exhaustion that had dogged us for the past few hours came upon us again. We headed towards the nearest Wawa, the city's favorite convenience store, for replenishment. I ordered a mango smoothie, the creamy, tropical drink providing much-needed refreshment after the arduous journey. I savored the last dollops of whipped cream that stuck on the sides of the cup, wondering how we'd come so far.
To return, we boarded a northbound commuter train — knowing well we were completely incapable of walking all the way back — and, after all, we'd seen the whole trail already anyway. I looked out the window as the train emerged from the bowels of the city and the thick trees I'd been so used to from home began to fill the view from my window in greater and greater frequency. As the train approached the suburb I'd explored in and out for the past four years, we passed the old shortcut to the trail that went over the railroad tracks. I looked out the window as we whizzed by — barely making out the barricade I used to squeeze through in order to watch this very train zoom by before it was lost in the distance.
---
After the meet in Kentucky, I told myself I would take a single week off to recover before getting back into training. Occupied with schoolwork, professional development, and the ongoing transition to college life, I haven't been running regularly since.
When I meet new people, I sometimes introduce myself by saying I used to run track in high school. When they ask me what my times were, I still can proudly list my personal bests. But it almost feels like lying, because I know that at this point, I'm utterly incapable of running any similar feat. When that happens, I wish to myself that I was still running.
When I think a bit more about why I wish I still ran, though, I am reminded of something else. Sometimes, phone in hand, walking briskly from class to class, I pause and wonder what it would be like to be on the trail again, seeing how far I can go, exploring who and where I am, and thinking, perhaps, about nothing at all.
Left, right, left, right, rock, stick, mud.